Cultural and Creative Spaces and Cities (CCSC) is a policy project co-funded by the European Commission. From 2018 to 2021, the project has developed new ways for cities and regions to bring together the public administration and the cultural sector to co-create public policies. CCSC shows that culture and commoning practices can transform neighbourhoods and cities into more sustainable places, catalysing better lives for their communities.
To achieve the overall goal of the project,  three key objectives were set:
EXPLORE: Explore and test how to best approach current urban challenges through commoning practices, co-creation and policy development.
LEARN: Foster and facilitate peer-to-peer learning, exchange and training of commoning practices within cities and between cities and regions.
RESEARCH, DISSEMINATE & SUSTAIN: Research and document the outcomes of peer-to-peer learning and make them available for wider use via open-source models, both for policy development, commoning politics and co-creation.
The Preparation Phase of CCSC (Nov 2018 - March 2019) included:
An analysis of current policies, recommendations and best-case examples in Europe.
Mapping of relevant European cultural and creative spaces and local stakeholders.
Introduction and training on core methodologies and approaches for the project partners
The Implementation Phase started in April 2019 with the Cultural and Creative Spaces and Cities Conference in Brussels. Other activities in this phase include:
21 workshops with local stakeholders organised by the Urban Labs (May 2019 - Dec 2019).
14 Traineeships for Urban Labs and their Handshake Partners (Sep 2019 - Jan 2020.
An open call for participants to join five Urban Explorations and three co-creative policy events.
4 thematic Urban Explorations (Mar 2020 - Sep 2020) hosted by the following Urban Labs: Kosice, Timisoara Madrid and Helsinki.
A series of hybrid Co-creative Policy Events in Ghent, Belgium and one hybrid event (Jun - Sep 2020).
A Digital Conference (Feb 2021).
The Research Phase (Nov 2018 - Oct 2020) of the project was a close collaboration between the researchers' team from the University of Antwerp (UA) and the European Cultural Foundation (ECF). While the UA  focused on optimal regulations and juridical frameworks, ECF will focus on the methodologies, deliberative processes and concrete tools for developing co-creative policies. The research design and methods used in the project are heavily inspired by the innovative 'convoking' method developed by the Canadian social scientists Max Haiven and Alex Khasnabish (2014) for their research into social movements.
The Dissemination Phase (Oct 2020 - May 2021) delivered the outputs, conclusion, recommendations and dissemination of results, including:
A digital knowledge base platform for 'Urban Regeneration through Industrial Heritage Sites'.
A digital benchmarking system for cultural and creative spaces (Lund, Nov 2018 - May 2021).
Publications and reports (Jun 2020 - Feb 2021): 3 policy reports out of the co-creative policy events including Policy Analysis and Recommendations; 1 synthesised final study; 1 research book 'Commons.Between Dreams and Reality'.
An Online Toolkit (Oct 2020 - Feb 2021).
A new postgraduate programme—"Curating the City" offering international Master's students, PhD students and professionals courses in urban cultural politics based on commoning practices, civil self-organisation, shared leadership, collaborative entrepreneurship and deliberative democratic processes.
Results: CCSC aims to lay the groundwork for cultural policies to be implemented in future societies. We envisage a future where individuals and organisations are vibrantly present in all areas of a shared European public space/discourse and transnationally exchanging experiences and ideas with a common ground to build up new trust relationships based on cultural exchange and understanding through:
Development of hands-on cultural policies, based on mutual learning and common practices.
Development of alternative organisational models in civil society and public spaces.
Better synergies between cultural organisations, creative industries and public administration.
Helping culture and creative industries contribute to new urban and sustainable developments.
Co-created policy development for cities and regions at the European Union level.
Recommendations on P2P learning, co-creation and cultural policy including funding at local and EU levels.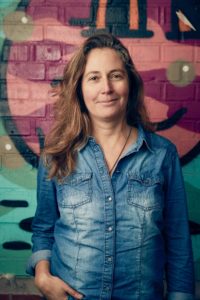 Mieke Renders
Managing Director
Trans Europe Halles
mieke@teh.net
Violante Torre
Policy Officer
European Cultural Foundation
VTorre@culturalfoundation.eu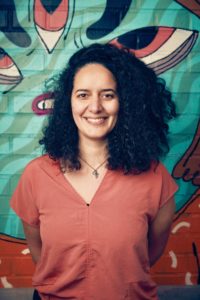 Asma Mansour
Coordination Team: Project Manager asma@teh.net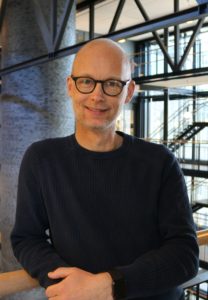 Ola Jacobson
Acting Head of Unit
Region Skåne Office for Culture
Ola.Jacobson@skane.se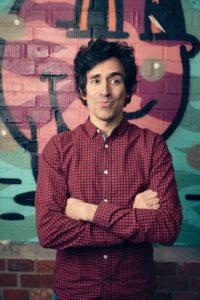 Jose Rodriguez
Coordination Team: Marketing Communications Manager
jose@teh.net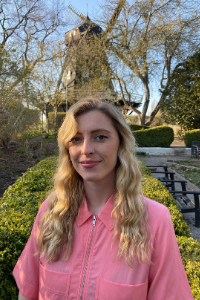 Madeline Doyle
Coordination Team: Communications Manager
madeline@teh.net
Trans Europe Halles, Sweden
Trans Europe Halles (TEH) is a Europe-based network of cultural centres initiated by citizens and artists that has been at the forefront of repurposing Europe's industrial buildings for arts, culture and activism since 1983. Its mission is to strengthen the sustainable development of non-governmental cultural spaces and encourage new initiatives by connecting, supporting and promoting them.
European Cultural Foundation, Netherlands
The European Cultural Foundation (ECF) is an independent and impact-driven foundation based in Amsterdam which has been supporting cultural changemakers and communities across Europe since 1954. ECF catalyses, connects and communicates civil society initiatives in arts and culture—rethinking and building Europe as an open, inclusive and democratic space.
Region Skåne, Sweden
Region Skåne is responsible for health care, public transport and sustainable development in the whole of Skåne in Sweden. It promotes the regional economy, growth, culture and collaborations with other regions in and outside Sweden. Region Skåne's highest governing body is the regional council, directly elected by the inhabitants of Skåne.
City of Lund and Future by Lund, Sweden
The Malmö-Lund region, is the 4th most inventive region in the world. Future by Lund is an innovation platform for smart sustainable city development formed together with the university and other organisations and companies. Future by Lund engages companies, entrepreneurs, researchers, city actors and citizens in the experimentation and the development of new solutions blending technological, non-tech, cultural and social components. www.futurebylund.se
University of Antwerp, Belgium
The Culture Commons Quest Office (CCQO) at the Antwerp Research Institute for the Arts (ARIA) of the University of Antwerp is an interdisciplinary research team. It focuses on the commons in cities as a pivotal resource for a sustainable creative biotope. The main ambition of CCQO is to ground both theoretically and empirically the relationship between the common city and creative labour.
Creative Industry Kosice, Slovakia
Creative Industry Košice (CIKE) is, since September 2015, a new name for a non-profit organisation that was established at the end of 2008 by the city of Košice in Slovakia to manage the European Capital of Culture 2013. Since it has been established, it aims to support creative industries (CCIs) in the city of Košice through capacity building, supporting entrepreneurship, local and international networking, strategic planning, etc.
TimeLab, Belgium
Timelab is the first makerspace in Belgium. An experimental environment for open source and shared knowledge projects. Timelab operates as a cultural organisation with a legacy of 30 years of international work, pioneering in examples of systemic transformation, EU partnerships and local challenges. Through the School of Commons—a partnership with the P2P Foundation—, TimeLab guides changemakers and policymakers in commons-transitions.
Kaapeli, Finland
Covering a total area of 56,000 square metres, the Cable Factory is the biggest and most diverse cultural centre in Finland. The Cable Factory houses 3 museums, 11 galleries, dance theatres, art schools, artists, bands and companies active in the creative industries.
The Cable Factory is administered by the property management company Kiinteistö Oy Kaapelitalo, which is owned by the City of Helsinki.
Ambasada, Romania
AMBASADA/Asociația CASA PLAI is a non-profit organisation founded in 2006 that aims to develop communities in a sustainable and collaborative way. As a brand and cultural centre under the CASA PLAI Association since 2016, AMBASADA has hosted over 2,000 free events and community-driven activities, while running a social business in the cultural centre. Its priority is to develop a community of doers through collaboration and networking. www.plai.ro/ambasada/
hablarenarte, Spain
hablarenarte is a Madrid-based non-profit organisation conceived as a laboratory for social innovation and project production. Founded in 2002, it has since then developed into a sustainable and independent platform for cultural projects. The programmes of hablarenarte are rooted in the fields of social innovation, contemporary creation and mediation, and unfold through a wide range of projects and international networks.