Creative Industry Kosice Urban Lab Workshop 3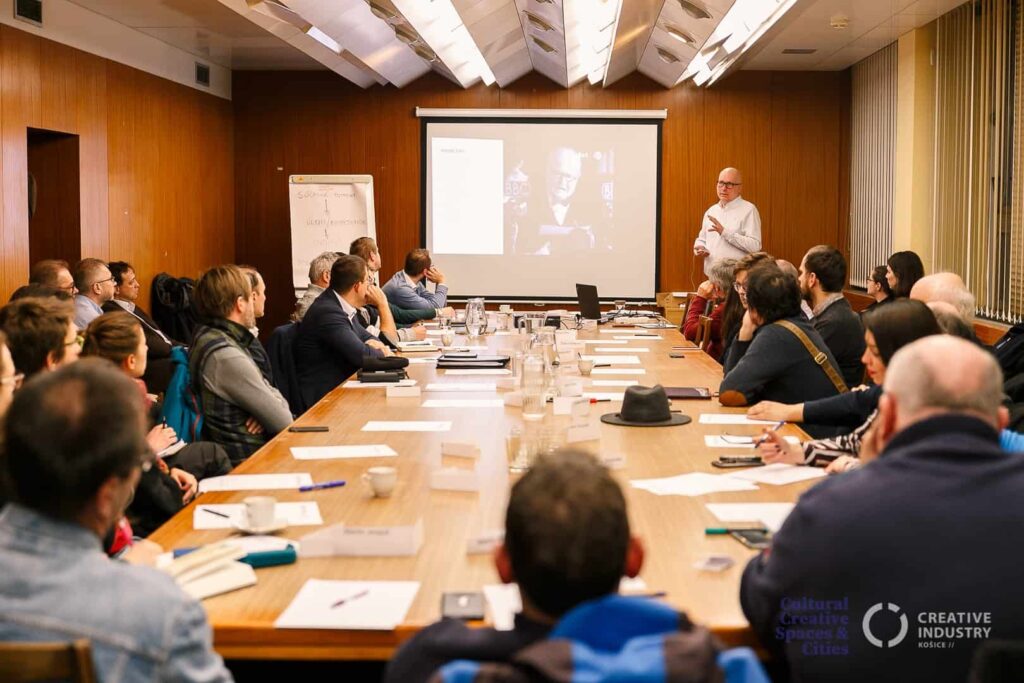 Tomáš Ctibor: The city is made by people and public space has to be there for them
About the event
In February 2020, Creative Industry Kosice organised their third and final Urban Lab Workshop that engaged a diverse range of 60 participants in three different sessions throughout the day.
Led by urban visionary and consultant Tomáš Ctibor, the workshop explored the future of the Office of the Chief Architect at the Municipality of Košice. During the session, participants discussed the history of urban planning, the current need for technology and data, and the future which is hopeless without creativity. Read an interview with Tomáš here.
The first part of the workshop was dedicated to the discussion of participation rules. 
The second part of the workshop focused on creating a shared vision for the city, and its cultural policy. 
The third part observed the principles. 
More about Tomáš
Tomáš Ctibor is fascinated by zoning plans and archival documents, he decided he wanted to build cities. He worked for the company that built Optima Košice, his hometown was destroyed by the communists and he co-founded the young but already legendary Prague Institute of Planning and Development. In addition, he also stands behind several urban architecture offices and platform 4ct. 
Outcomes
Tomáš concluded that planning and construction is still primarily a conflict of views and ideas between representatives. It is not specific to any city or country. Most people would equate it to war. It is important to bring positive cooperation back to the discussions and work together to find an agreement, in particular on the basic principles, their parameters and then on the design of each solution. It should not be forgotten to involve all relevant and useful stakeholders and entities such as universities, industrial enterprises, neighbourhoods and the like.
As a result, the contributions and ideas formed during the workshop sessions have been used by Creative Industry Kosice to inform the cultural strategy of the city.