Hablarenarte Urban Lab Traineeship – for, by, with. Cultural policies and childhood. A round table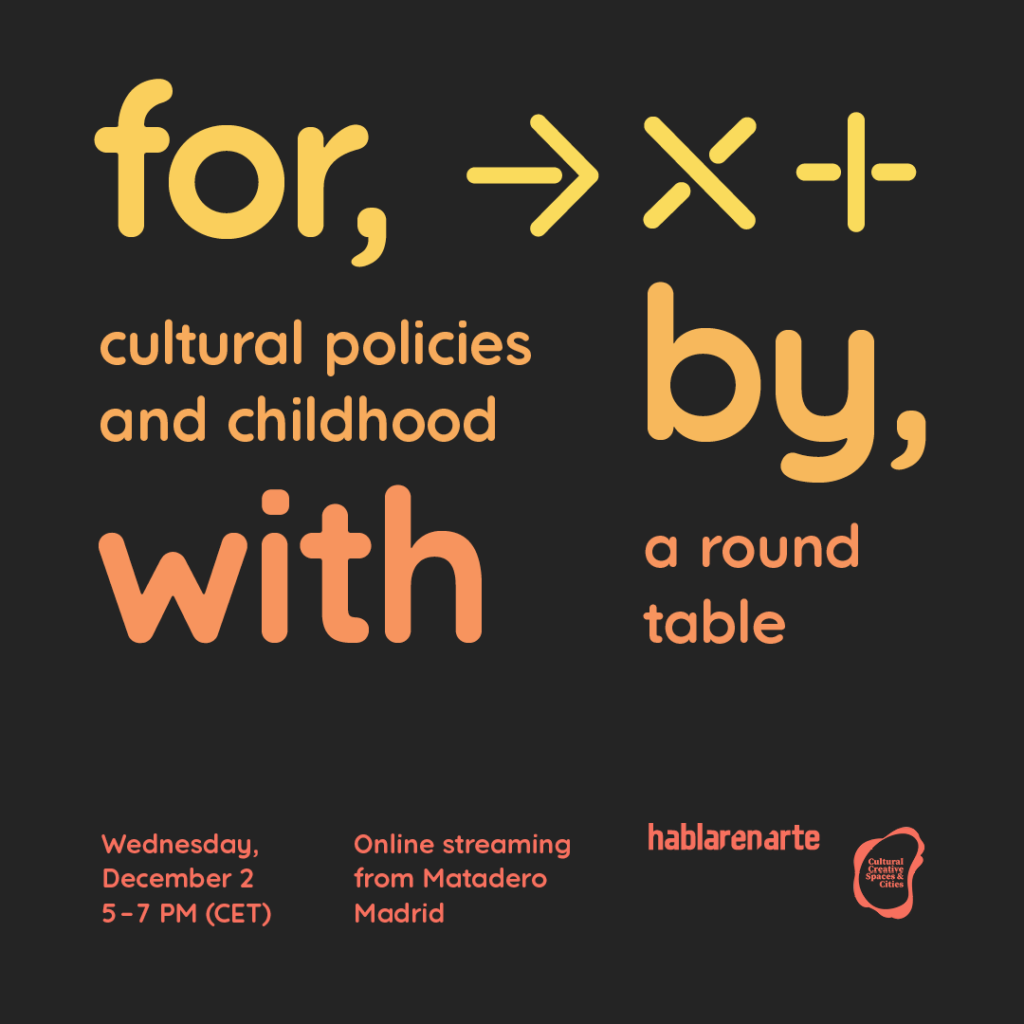 hablarenarte in collaboration with Intermediae organised a round table which explored the promotion and implementation of children's advisory boards within cultural institutions. During the event, participants were given the opportunity to hear a range of voices, from different institutional representatives about their projects to involve children in their organisations as well as from other professionals developing participatory methodologies with youngsters.
This project departs from an ongoing research on the place that childhood occupies within the cultural sphere and aims to support the creation of permanent and stable channels that guarantee the active participation of children in culture.
With Mikhail Karikis (artist), Rosa Ferré (director of Matadero Madrid), Gisel Noè (director of Mataró Art Contemporani), Inez Veldam (educator at the Boijmans Museum in Rotterdam), and Lucía Zandigiacomi (architect, member of the urbanism and participation cooperative Raons Publiques), amongst others.
The round table is moderated by hablarenarte.