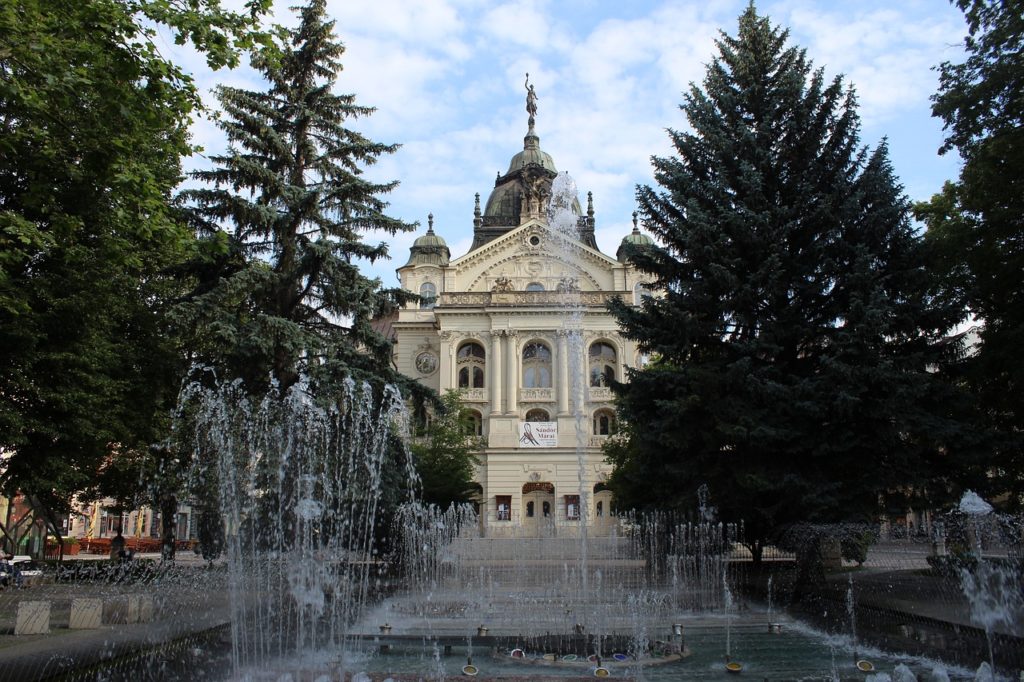 During 24-25 September and 1 October 2020, Creative Industry Kosice organised a hybrid Urban Exploration event 'Take the Creation of the City to your own Hands' that brought together a mix of digital and in-person workshops.
Gathering up to a hundred people, CIKE's Urban Exploration engaged a range of participants through a series of interactive workshops. During these activities, working together with different grass roots organisations, people demonstrated their enthusiasm to get involved and change the way things work in their city from the bottom up. Through this, Creative Industry Košice were able to successfully bring ordinary people closer to making important decisions that matter in their city.
See the photo gallery here or visit the Media page.
Urban Exploration Kosice included:
A live-streamed lecture from the renowned data analyst Karol Piekarski from Medialab Katowice who led the keynote presentation 'Exploration vs Explanation: Engaging Citizens through Data Visualizations'. Online audiences were able to discover what it takes to design engaging visualisations and how to avoid the most common mistakes when developing tools for data sharing and presentation. This is available to watch as a webinar by visiting the CIKE website.
Four parallel workshops in Kosice introducing the ways in which a city can be changed for the better:
Workshop: Design and technology for urban solutions with Boris Vaitovič
During this workshop, artist Boris Vaitovič collaborated with participants using design and technology to introduce residual energy and its use in our everyday life.
Workshop: Critical thinking and design for a better society with Hana Skljarszka
A friendly, laidback and playful workshop led by Facilitator Hana Skljarszka, whose online presentation shared useful tools, tips and tricks on how to look at the world through "curious glasses" and how to use critical thinking to better understand ourselves and the world around us. Discover more about this workshop and watch Hana's video webinar by visiting the CIKE website.
Workshop: Urban mythology for placemaking with Mišo Hudák
This outdoor-based workshop led by Mišo Hudák aimed to teach people how to plan strategically and realistically while collaborating with local representatives. Participants were invited to join a public walk and encouraged to search for their own views, challenges and opportunities.
Workshop: Urban space mapping and collective planning with Zuzana Tabačková
Through a series of practical collaborative exercises, including the creation of mapping a public square in the city centre of Kosice, this hands-on workshop engaged a diverse range of people interested in the making of cities. Designed to stimulate learning conversations, this workshop taught participants the importance and joy of paying attention to a place and one another.
Workshop: Activate public space in Košice with a shopping cart with Juraj Horňák
Fascinated by unused public space, CIKE's artist in residence Juraj Horňák led a presentation and workshop on the activation of public space. Juraj has been mapping abandoned public areas in Košice for three months, using a specially adapted shopping cart in which he carries some packets of sugar and a carrot juice, giving the spaces a new, temporary look.
Take a look at the detailed description of these events on the Creative Industry Kosice website.