Urban Exploration Madrid – A Digital Event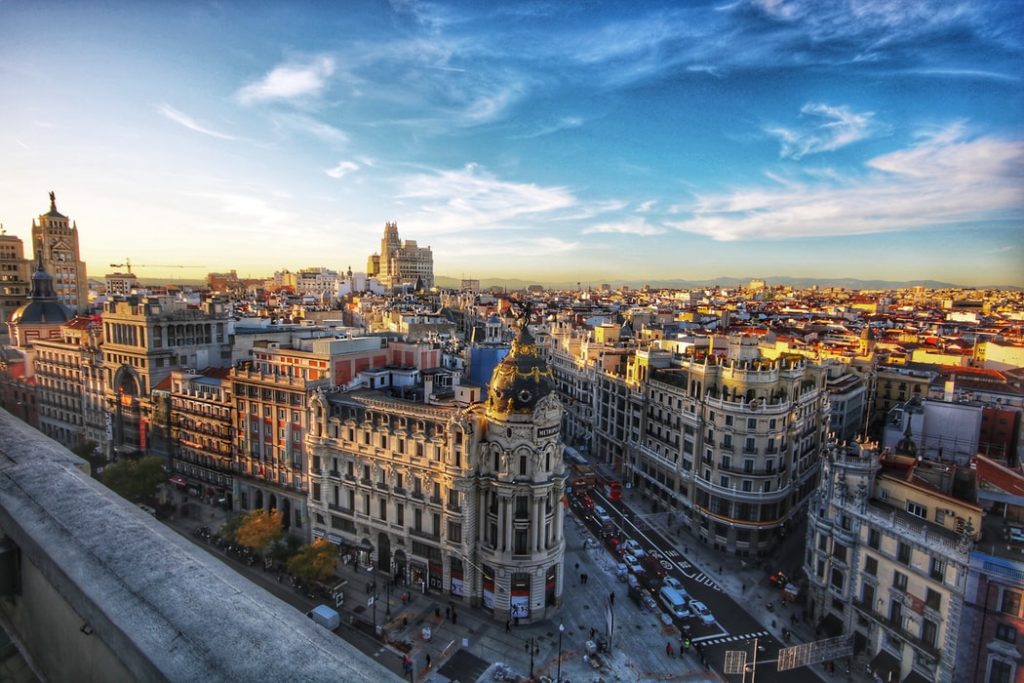 The Urban Exploration Madrid is a journey around the city through a series of video-interviews about cultural policies and children. The interviewees included a sociologist specialising in children's rights, an educator working in museums, representatives of local cultural organisations and other independent agents that advocate for cultural policies specifically addressed to children and their full involvement in the city's cultural life.  
Organised by the non-profit organisation hablarenarte, the resulting video-essay for, by, with. cultural policies and childhood culminates a long-term field research into different strategies for implementing a meaningful participation of children in cultural institutions.
Taking place at different locations across town, the video-capsules included experiences, reflections and teachings from:
Marta Martínez Muñoz, sociologist
Sofía de Juan, creator and educator, collaborator in hablarenarte
Zoe López Mediero, head of content, Intermediae-Matadero Madrid
Miguel Jaenicke, Vivero de Iniciativas Ciudadanas (VIC)
Marcos García, artistic director of Medialab Prado
Javier Laporta, mediation programme coordinator, Medialab Prado
Sara San Gregorio, cultural manager and researcher
Vane Sánchez Márquez, Madrid Cría
Carolina Bustamante and Camena Camacho, La Parcería. Children and Family
Laura Donis, head of the Empower Parents programme and member of hablarenarte
Ana Gómez Corgoles, Esther Laguna and Gemma Domínguez, mothers
Daniela Legía Serrano, Mira & Luca Marcos, Dario & Joel Santos, children

What do we propose in this digital event?
hablarenarte brought together a dynamic event in which they visualised the interviews and, in parallel, asked participants to build together and in real time a diagram that included ideas, proposals and actions for the construction of cultural policies that put children at its centre.