Open Call for Participation in Policy Co-Creative Events – CLOSED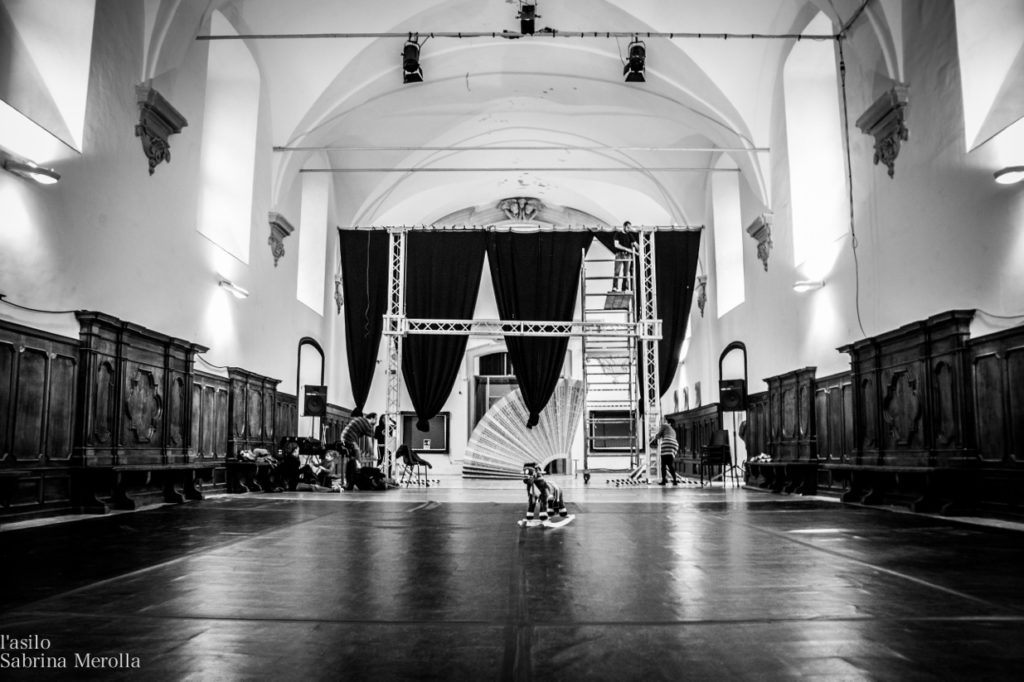 The Cultural and Creative Spaces and Cities (CCSC) project offers travel support for 9 cultural policy makers, public administration representatives, researchers and cultural and creative practitioners to participate in three Policy Co-Creative events. The events are taking place in Naples (Italy), Amsterdam (The Netherlands) and Ghent (Belgium).
Join this EU funded project and the debate about participatory governance, urban commons and bottom-up decision-making processes.
What are Policy Co-Creative Events?
Policy Co-Creative events are organised by three CCSC partners European Cultural Foundation, Timelab and University of Antwerp. These events will bring together local decision-makers, cultural and creative practitioners and academic researchers in exploring local issues such as social inclusion, models for delivering public services and urban regeneration, as well as in testing new forms of collaborative work.
All of the Policy Co-Creative events will be closely related to the themes defined in the CCSC Charter of Principles. The participants will discuss urban commons, local democracy, the role of culture in solving urban issues, participatory decision-making processes, bottom-up initiatives etc.
The events will also include practical workshops, where the participants will work towards policy practices, guidelines and recommendations for the final policy analysis of the CCSC project.
Eligibility criteria
To be able to participate in this call, you must:
Be a cultural policy maker, a public administration representative, a researcher or a cultural and creative practitioner
Reside in a European country (in a geographical sense)
Have managed or directly participated in projects related to the themes addressed by CCSC, such as citizen participation, urban commons, urban innovation, bottom-up processes, etc.
What do we offer
Trans Europe Halles will support the participation of a total of 9 policy makers, public administration representatives, researchers and cultural and creative practitioners in the CCSC Policy Co-Creative events —three per event— by reimbursing their travel and accommodation expenses (max. €500 in total).
To be reimbursed, the selected participants must submit original proof of their expenses (tickets, receipts or invoices) as well as their boarding passes no later than 1 month after the Policy Co-Creative event takes place. The payments will be done after the reimbursement request is received.
Application procedure
Applications must be submitted through this online form no later than 8 March 2020. Candidates can apply for only one Policy Co-Creative event.
This call is managed by Trans Europe Halles. If you have any questions regarding the call and the application procedure contact Aiste at aiste@teh.net.
Evaluation of applications
The applications will be evaluated by a selection committee consisting of representatives from Trans Europe Halles and each host organisation of the Policy Co-Creative events
The selection committee will select 3 participants per Policy Co-Creative Event. 9 participants will be selected in total
The following evaluation criteria will be applied:

Previous professional experience in the theme of the visit
The potential benefit for the applicants' organisation or community
Relevance for the overall CCSC project

The results of the selection process will be announced on Wednesday 25 March.
Deadline and the Policy Co-Creative Events dates
Application deadline: 8 March 2020
Results of the selection process: 25 March 2020
Policy Co-Creative event in L'Asilo, Naples (Italy): 15-16 May
Policy Co-Creative event in Amsterdam (The Netherlands) 15-18 June (TBC)
Policy Co-creative event in TimeLab, Ghent (Belgium) 15-17 September.
You can choose to attend one of these events
Commons Sense | L'Asilo, Naples (Italy): 15-16 May
In many parts of Europe, cultural and creative commons are born as a self-organised way to share and mutualise means of production, in order to make creative work more sustainable and cost-effective. Commons are also becoming a way to rethink the forms of political organisation by imagining and practising new forms of relation, regulation and institutional organization.
In some cases, studied in the CCSC project, such forms of self-organisation encouraged 'creative use of law' in order to innovate the legal system. Some Urban Labs of the project elaborated and proposed the legal tools, through which they sought to be recognised.
The participants of the Policy Co-Creative event in Naples will discuss how these experiences can produce legal tools for self-government and self-management, how can they scale-up through transnational networks and change the processes and outcomes of cultural policies.
For a cultural common(s) Europe | Amsterdam (The Netherlands) 15-17 June (TBC)
The Policy Co-Creative event in Amsterdam will explore new encounters on participatory decision-making processes in cultural policy-making. The aim is to develop a new vision of a more bottom-up and democratic policy-making at EU level.
In this event, we will work on concrete challenges and cases across European cities, regions and cultural practices, that have been investing in inclusive and participatory practices in bold and innovative ways. We will test further for example how local policy-making can be a source of inspiration for the EU.
We will also explore how the EU can reinforce sustainable local decision-making processes, funding and networks. Bridging legal, cultural and methodological tools, we will work on new EU forms of support for participation through culture.
Eventually, we aim to write together hands-on cultural policies, recommendations and guidelines to contribute in the end to renewing citizens' confidence in a sustainable and inclusive Europe.
The Hive Mind | Timelab, Ghent (Belgium) 15-17 September
Citizen participation can give answers to many of the cities' challenges, and at the same time, it restores a sense of responsibility and ownership. In a way, it reinvents democracy, bringing decision making back to the local level, organizing people around commons.
During the Policy Co-Creative event in Ghent, participants will work on professionalizing methodologies, tools and procedures of citizens' participation processes. We will dive into a practical approach called 'The School of Commons' where tools are offered in order to help you change your organization into a more commons one. The School of Commons brings together knowledge and expertise of both coaches and participants.