School of Commons: Deep Dive into Patterns & Tools for Commoning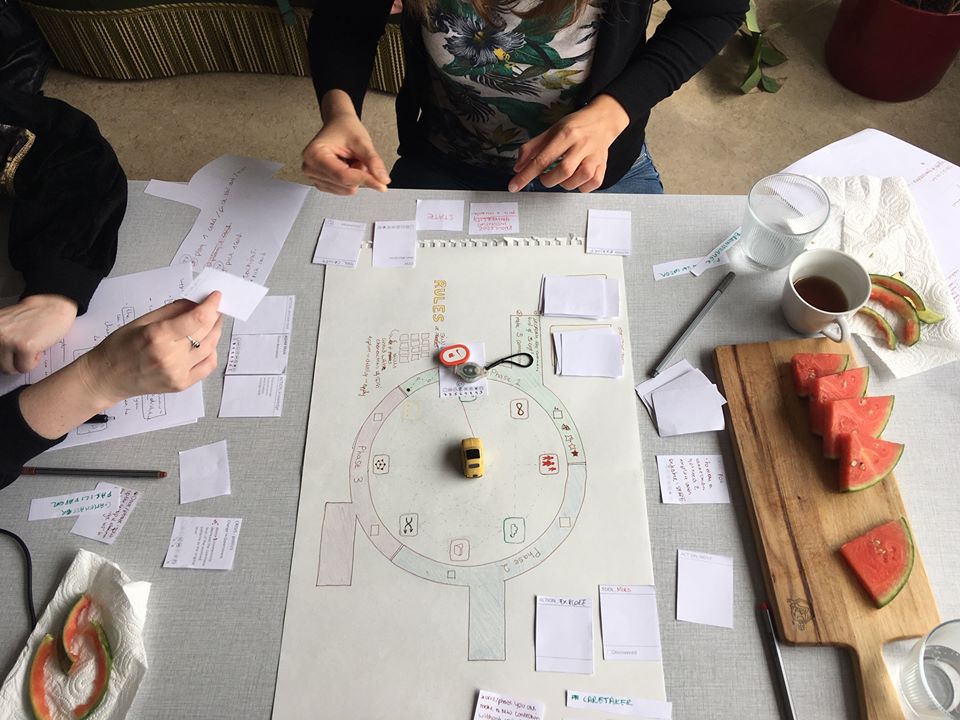 One of the Cultural and Creative Spaces and Cities (CCSC) project partners Timelab is organising an event – School of Commons: Deep Dive into Patterns & Tools for Commoning. The event will take place in Ghent, Belgium on October 19th-23rd.
Over the last 4 years, Timelab has developed the School of Commons: a model to exchange knowledge and expertise about commoning, based on a deep analysis of commoning practices all over the world. In collaboration with the P2P Foundation, a multidisciplinary team created an open set of patterns, describing eight observations and their commoning alternatives, as well as tools to practice commoning.
During the event, game techniques will be adapted as the main framework of the commoning experience. This embodied learning method makes commons accessible, hands-on and highly transformative.
What to expect: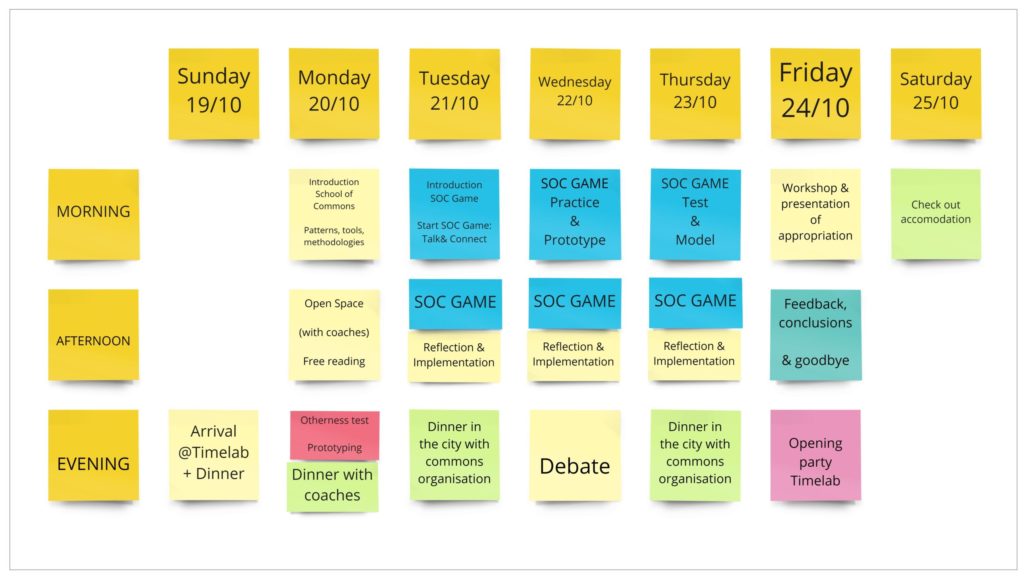 A 5-day deep dive through the setting of an embodied game environment with the support of professional coaches
Real-life cases built upon your experiences integrated into the game
Introduction to commons related concepts and methodologies used in the game such as pattern language, the co-city cycle and the sextuple helix
Introduction to the School of Commons pattern language and open tools such as sociocracy and eco good balance
Plenty of time to break out and discover our videos, library and readings
Shared meals and accommodation, exploratory conversations, artistic encounters and walks through the city of Ghent.
The experience and feedback of the School of Commons will be discussed during the CCSC co-creation policy event later this fall. More information about this event is coming soon.