'Policy Analysis and Recommendations'  has laid the ground for a new vision on decision-making, one that takes culture as the foundation, inclusiveness and a better quality of life for all citizens. The Analysis brings together the outputs and the outcomes of the CCSC project, and shares the key learnings from the project partners. The Recommendations, based on these core principles, are made for the EU for the support and recognition of commons at the local and EU level. They advocate for the use of the commons as a policy framework that can reinforce the much-needed connection between the local and EU level.
Commons. Between Dreams and Reality addresses how cooperation and collective actions might influence political and economic realities. At its core, it focuses on the practical life of commons and commoning practices, their factors of growth and transformative potential, as well as on the challenges and contradictions which they face. The book examines the commons in relationship with their local environment and how they can become a tool for the economic sustainability of culture. The aim is to articulate an analysis and look at how commons are addressed by institutions and communities in policy-making and everyday practices.
Based on their experience, cultural organisations, artists as well as local authorities all believe there is something fundamentally amiss with cultural policies. Whether at the urban, regional or European level, a gap is palpable between public authorities and local cultural initiatives. For more than two years, CCSC Urban Labs worked side by side to come up with methods to innovate policy making in Europe.
Between 2019 and 2020, the social innovation space Coboi lab (Santboi de Llobregat, Spain) conceptualised and tested a transversal and transferable method to address city challenges. This publications presents a comprehensive method to guide the processes of ideation, design, prototyping and testing innovative solutions for communities and cities.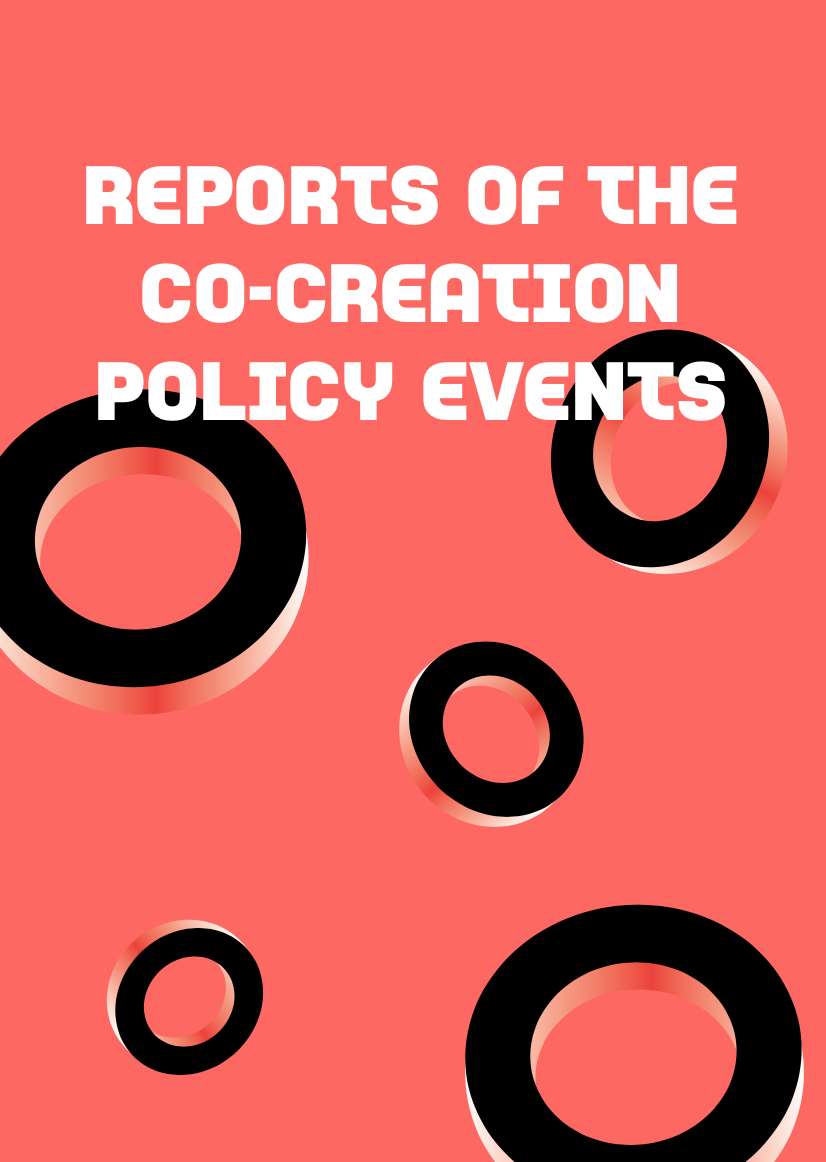 This policy report aims to summarise the co-creation process organised by the European Cultural Foundation and the University of Antwerp – in cooperation with l'Asilo, Boekman Foundation and Trans Europe Halles – within the framework of the Cultural and Creative Spaces and Cities (CCSC) project. The digital co-creation lab event was organised as a non-competitive hackathon. Read more about it here.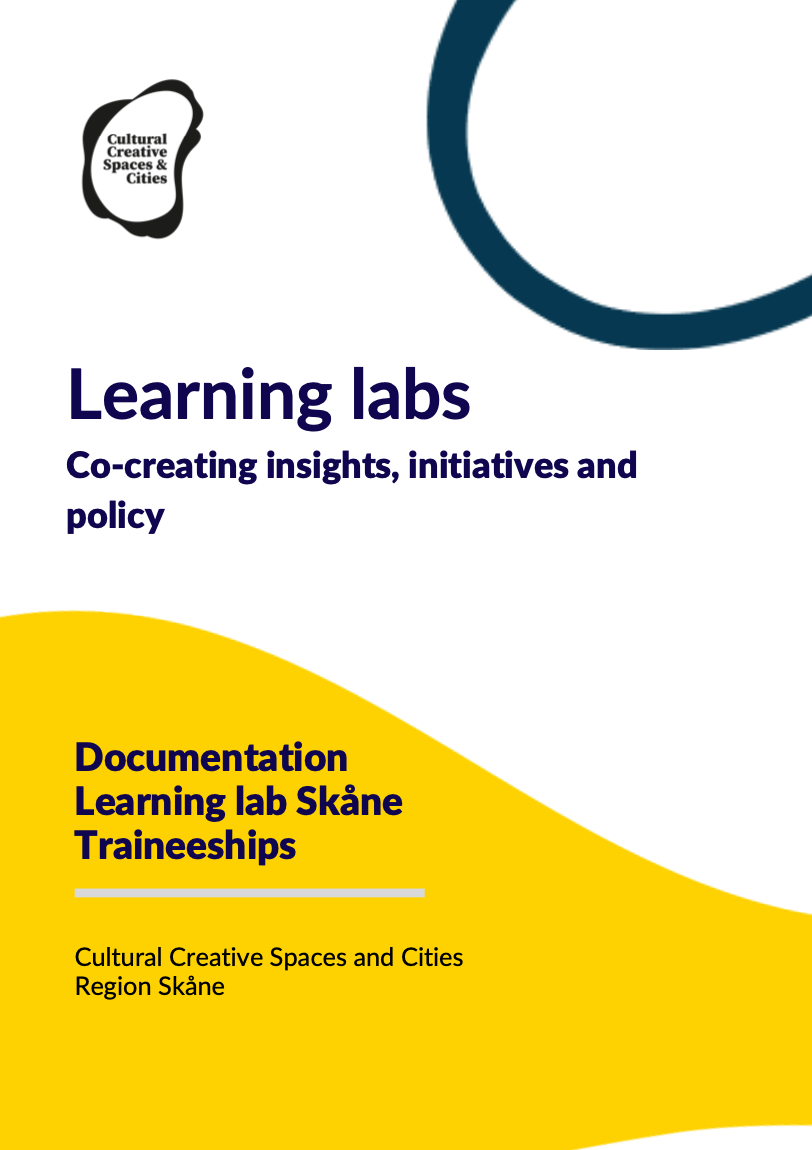 During the fall of 2019, Region Skåne (Sweden) convened an Urban Lab with 40 regional stakeholders. The main question that guided the explorative learning lab process was: How can art and culture play a bigger role in the development of common and public spaces and meeting places? The learnings from the process resulted in a
model called Learning-lab.
'It's not just about opening the doors' -
Three lessons Kaapeli learned when opening a space for citizens' use.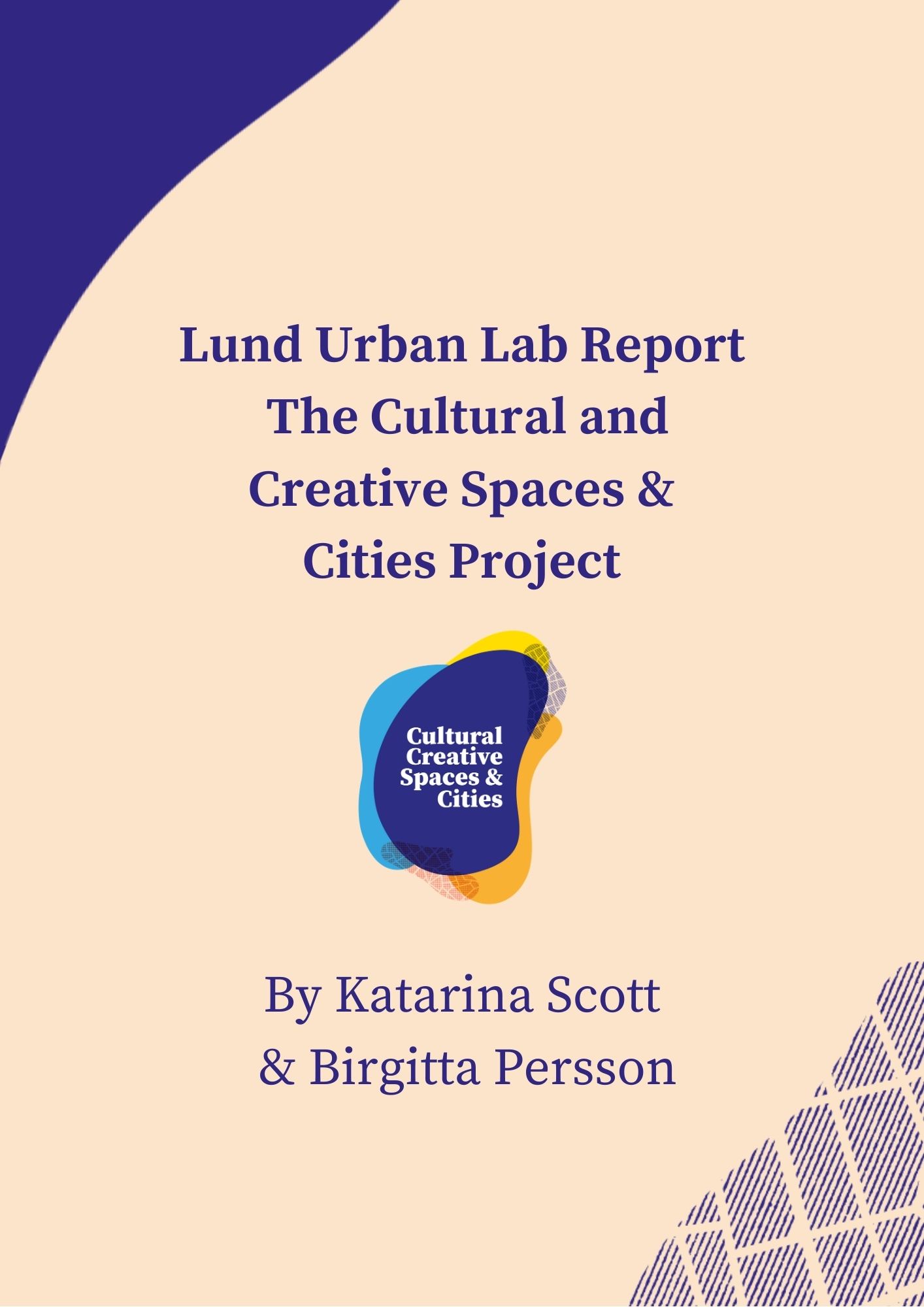 Urban Lab Lund reflects on their activities and involvement with Cultural Creative Spaces and Cities over the last 2.5 years.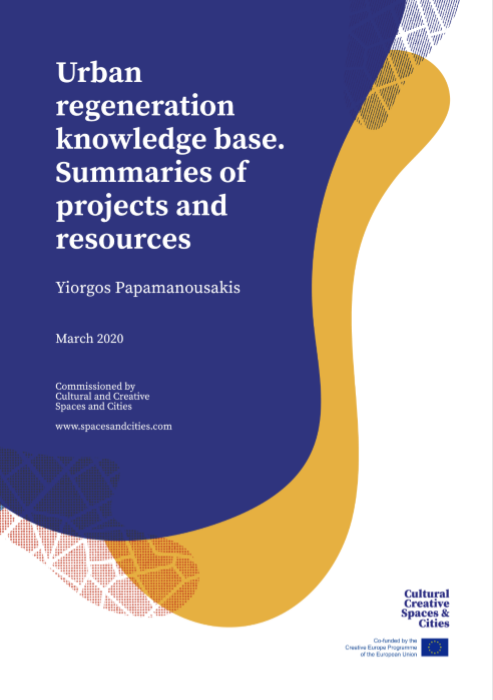 This publication summarises projects and resources that you can find in Urban Regeneration Knowledge Base.
In this report, you will find a mapping of European cultural and creative spaces.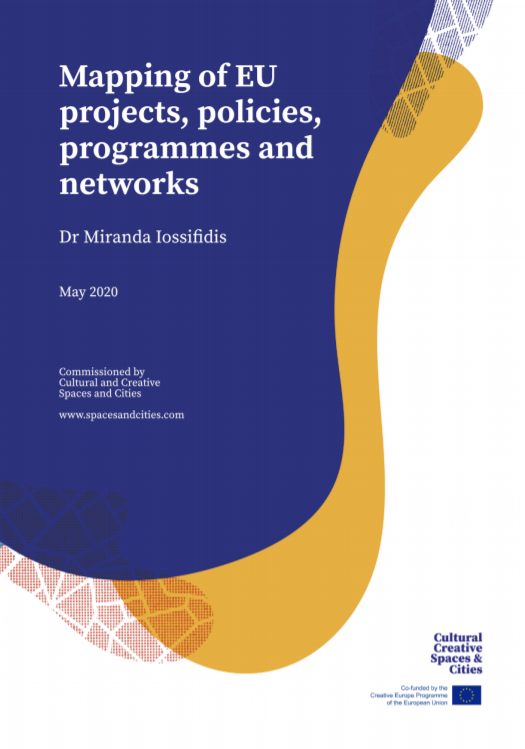 This report maps the recommendations, best practices, and key case studies of twenty
previous EU-funded projects, programmes, initiatives and networks related to the policy issues of CCSC.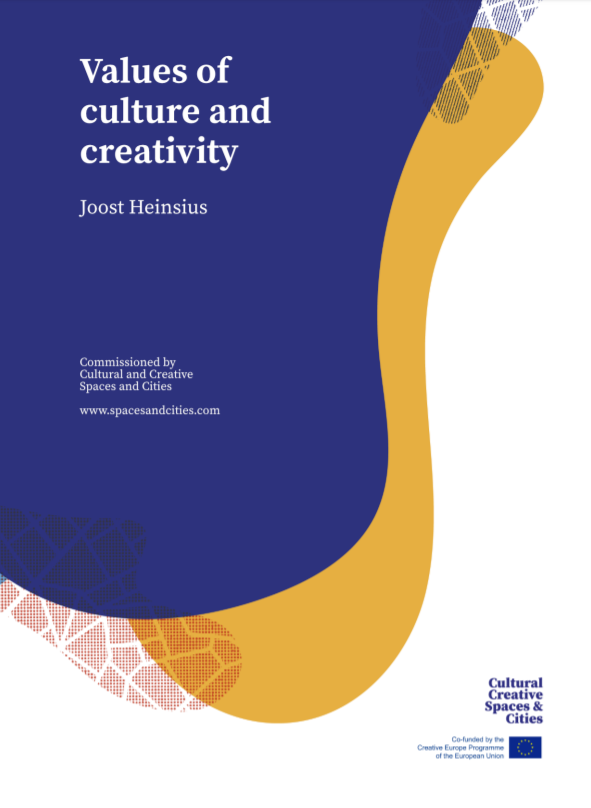 This publication is a transcript of Joost Heinsius lecture, from the CCSC Digital Co-Creation Lab Commons Sense.
Joost looks at some mechanisms needed when trying to combine high values and working with institutions ruled by regulations, protocols and political (in)balance.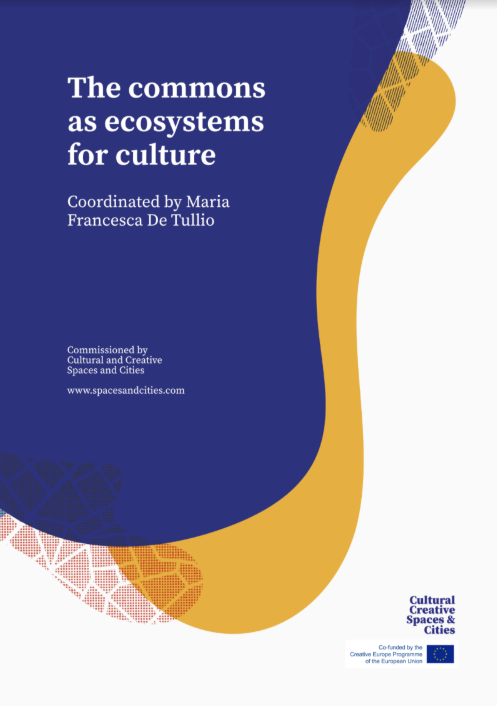 This work is the outcome of a process of action research, coordinated by Maria
Francesca De Tullio and facilitated by Angela María Osorio Mendez. The work has
been fulfilled by three research groups, who authored the three essays of this
collection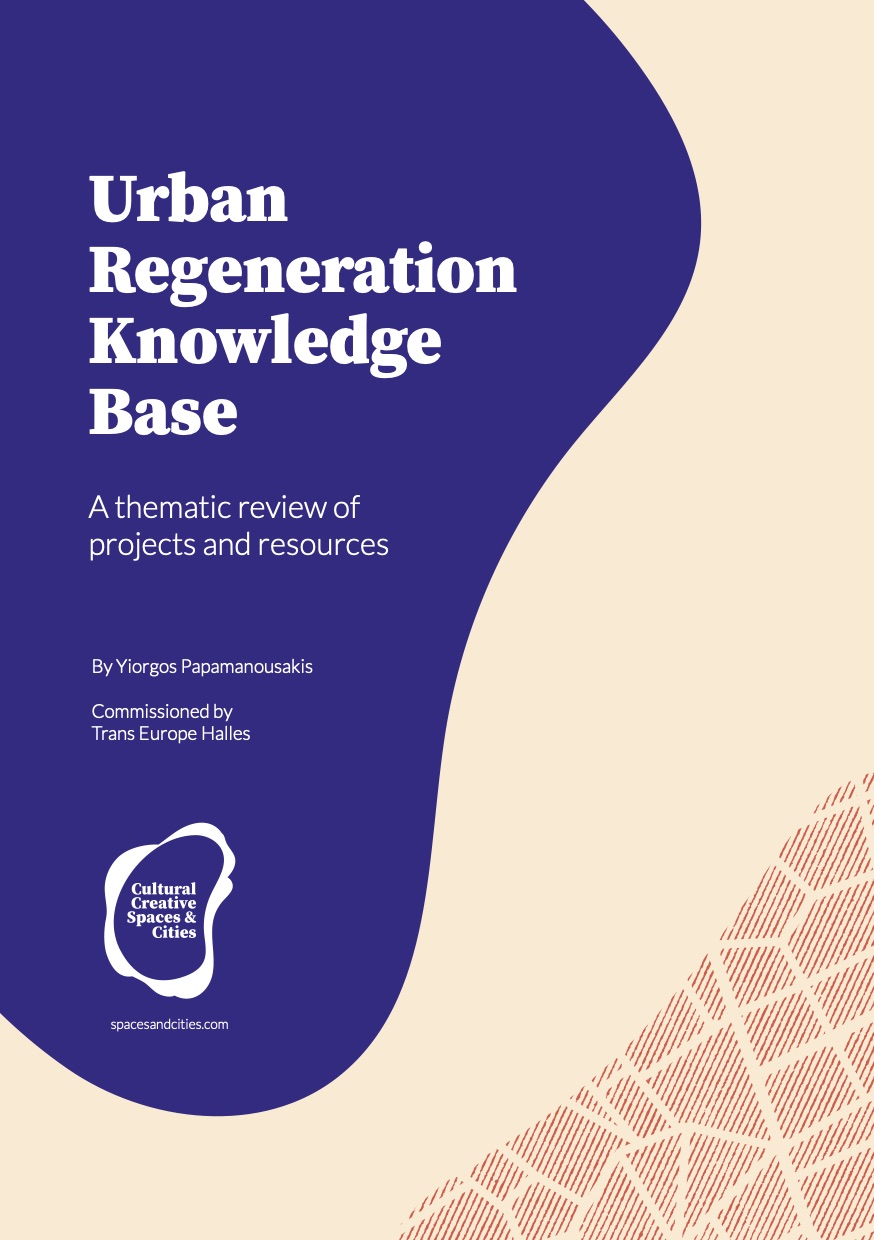 This report follows a final selection and review of 55 projects and 45 resources in relation to urban regeneration across Europe. It introduces a contextual and theoretical background for each of the key themes present in the document and briefly reviews a number of related projects and resources.
This charter is a statement of the direction of the Cultural and Creative Spaces and Cities project. It offers a guide for the project—as well as an invitation for the whole European cultural sector—in its quest for structural change across European society. We believe in and work for a culture that operates at the level of grassroots participation, local decision-making and commoning.