Open Call for Participation in Urban Explorations – CLOSED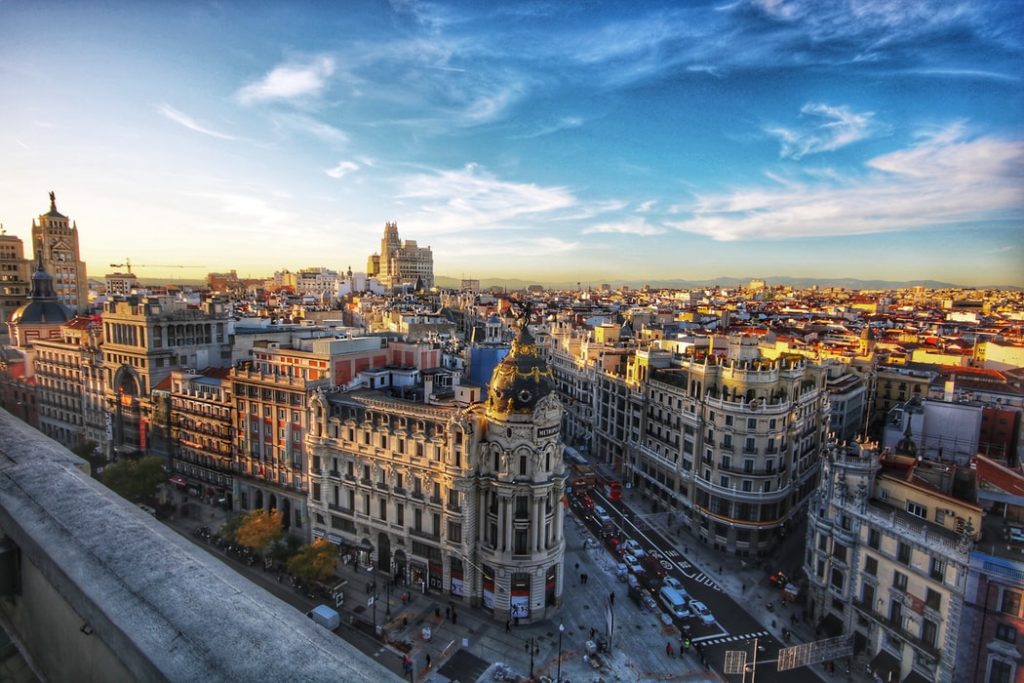 The Cultural and Creative Spaces and Cities (CCSC) project offers travel support for 25 cultural leaders to participate in five Urban Explorations. The events are taking place in Kosice (Slovakia), Madrid (Spain), Lund (Sweden), Helsinki (Finland) and Timisoara (Romania). Join this EU funded project and the debate about participatory governance and urban commons.
This is a great opportunity to learn from international cultural professionals, share your ideas with other like-minded people and significantly expand your professional network.
What are Urban Explorations?
The Urban Explorations are study visits hosted by the CCSC Urban Labs in five different European cities: Kosice, Madrid, Lund, Helsinki and Timisoara. The Urban Explorations are open for an international audience and each one of them will host at least 50 participants, including representatives of cultural and creative spaces, policymakers and leaders of other grass-roots and public cultural organisations.
During these events, the participants will learn about the work of the CCSC Urban Labs, will be introduced to some of the most prestigious cultural organisations in each city by the hand of their managers, and network with other international and local culture professionals.
Eligibility criteria
To be able to participate in this call, you must:
Be a leader working in a cultural or creative space
Reside in a European country
Have managed or directly participated in projects related to the themes addressed by CCSC, such as citizen participation, urban commons, urban innovation, bottom-up processes, etc. Read more about the CCSC project themes here.
What do we offer?
Trans Europe Halles will support the participation of 25 cultural leaders in the CCSC Urban Explorations —five per event— by reimbursing their travel and accommodation expenses (max. €500 in total) to attend the Urban Exploration.
To be reimbursed, the selected participants must submit original proof of their expenses (tickets, receipts or invoices) as well as their boarding passes no later than 1 month after the Urban Exploration takes place. The payments will be done after the reimbursement request is received.
Application procedure
Applications must be submitted through this online form no later than Sunday 23 February 2020. Candidates can apply for only one Urban Exploration.
This call is managed by Trans Europe Halles. If you have any questions regarding the call and the application procedure contact Aiste at aiste@teh.net.
Evaluation of applications
The applications will be evaluated by a selection committee consisting of representatives from Trans Europe Halles, the host organisation and the European Creative Hubs Network
The selection committee will select 5 participants per Urban Exploration. In total, 25 participants will be selected
The following evaluation criteria will be applied:

Previous professional experience in the theme of the visit
The potential benefit for the applicants' organisation or community
Relevance for the overall CCSC project

The results of the selection process will be announced during the first week of March 2020.
Deadline and the Urban Explorations dates
You could visit one of these locations:
1. Kosice, Slovakia, 2-3 April 2020.
The main challenge that Urban Lab Kosice is working on is how might Creative Industry Kosice involve stakeholders to formulate a vision for the future of the city and, particularly, for the future of the cultural sector.
The participants of this Urban Exploration event will focus on the role that culture and creativity play in urban lifestyles and innovation. Together with other international professionals, you will explore how communities can align urban change with sustainable solutions to today's social, environmental, economic and political challenges.
This Urban Exploration is hosted by Creative Industry Kosice.
2. Madrid, Spain, 28-29 May 2020.
Urban Lab Madrid is looking for innovative solutions on how to involve citizens, neighbourhood associations, art collectives and activists in the implementation of structures of experimentation and innovative non-formal education in the schools.
The participants of this Urban Exploration Event will learn all about Madrid Urban Lab's process, will attend some workshops, and will visit unique initiatives in Vallecas and Madrid. This Urban Exploration event will be focused on peer learning.
This Urban Exploration is hosted by Hablarenarte.
3. Lund, Sweden, 28 May 2020.
Urban Lab Lund explores how to enable actors in the cultural and innovation eco-systems to cooperate, develop value-chains and reinforce positive actions. It also investigates what the role of the municipality actually is: what methodologies, activities and exchanges are required to facilitate cooperation.
The participants of this Urban Exploration Event will learn about Lund's Urban Lab, attend workshops, go on a guided city tour and visit significant cultural and innovation venues in Lund. This event is planned to take place during Skåne Innovation Week, which is an annual recurring week full of activities with the goal of making Scania (Southern Sweden) Europe's most innovative region.
This Urban Exploration is hosted by City of Lund.
4. Helsinki, Finland, 29 August 2020.
Urban Lab Helsinki is investigating how might cultural centre Kaapeli activate citizens and shift their role from being an audience to become co-creators?
Kaapeli's team is working on the challenges of public property vs. city property, commons property strategies, sustainable heritage with living arts/cultural and creative activities.
Their Urban Exploration event will be located in Suvilahti cultural centre and will be part of the annual Planet Suvilahti festival. The event will be produced in cooperation with local artists and residents. Join Helsinki's Urban Exploration event and observe how Kaapeli will activate the neighbourhood, learn from your peers and expand your network.
This Urban Exploration is hosted by Kaapeli.
5. Timisoara, Romania, October (TBC) 2020.
The main challenge that the Urban Lab Timisoara is working on is how could community-led organisations contribute to creating public policies and how could they reinforce their implementation. In the context of an upcoming European Capital of Cultural year, the local community has to manage different challenges that make cultural projects bear many hats. Connecting it with an official Timisoara 2021 flagship project, the Urban Exploration event will explore neighbourhoods' social-economic studies, local identities, migration and cultural interventions for community facilitation.
Join Urban Lab Timisoara and explore these topics with a group of dedicated cultural professionals.
This Urban Exploration is hosted by AMBASADA.
About Cultural and Creative Spaces and Cities
CCSC is a policy project co-funded by the Creative Europe Programme of the European Union. The project is managed by a consortium of ten non-profit and public organisations led by Trans Europe Halles, the European network of non-governmental cultural centres.
At the core of this project, there are 7 Urban Labs based in seven European cities. Each one of them gathers non-governmental cultural organisations and local/regional authorities, as well as other relevant stakeholders. Their goal is to address local challenges and find participatory and commoning solutions to them.
THE CALL IS CLOSED.